The 'Winter Package' in the EU focusses on clean energy for all Europeans and contains specific goals for energy and climate and calls upon Member States to formulate Integrated National Energy and Climate Plans (INECPs). Case study findings in support of INECP formulation are assessed in this report of three case studies: Greece, Austria and the Netherlands.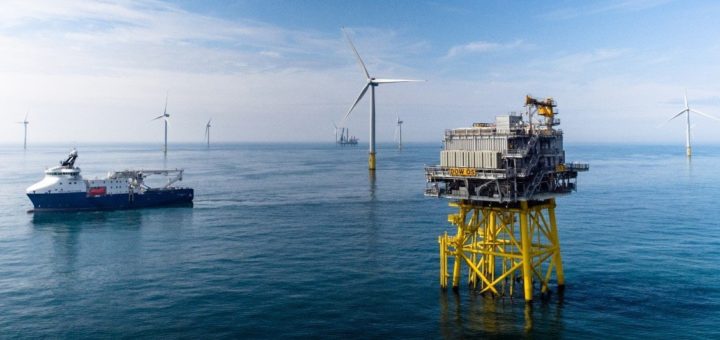 Within the EU, the 'Winter Package' focusses on clean energy for all Europeans. It contains specific goals for energy and climate and calls upon Member States to formulate Integrated National Energy and Climate Plans (INECPs). While the energy and climate goals of the EU require scaling up of climate change mitigation technologies, integrating such options in existing economic and social structures is not always easy. As the case studies in the CARISMA report show, it requires careful planning and acknowledgement that some options are less suitable within the country context, but also that solutions exist to mitigate negative impacts and build local support among citizens for expanding mitigation options.
Building further on insights from the project, the CARISMA project published a report analysing issues that Member State policy makers may face when formulating INECPs and scaling up technology options for mitigation. These issues are then analysed as case studies for three EU Member States: Greece, Austria and the Netherlands.
Case study findings in support of INECP formulation are assessed in this report based on the following questions:
1. How can we characterise benefits and drawbacks of mitigation technologies if they are scaled up and implemented over the longer term, in terms of system- and macro-level impacts?
When formulating INCEPs, among the factors to consider are possible job and sector activity losses and gains because of energy policy and deep decarbonisation. The cases of Greece and Austria illustrate how these impacts may arise in countries with wholly separate starting conditions: Greece with little renewable electricity source penetration and high costs of capital, and Austria with ample renewables and cheap capital.
The results found for Austria, Greece, as well as for the Netherlands, illustrate the importance of understanding country contexts and differences between these. For instance, the limited capital availability in Greece causes investments in capital-intensive renewable energy technologies, such as wind turbines, to become relatively costly. In Austria, with its existing large share of (relatively low-cost) hydroelectricity, almost any investment in non-hydro mitigation technologies will cause electricity prices to go up.
Expanding technologies for mitigation does not mean 'simply' implementing a single technology project multiple times within the country. Scaling up may require grid stability investments and economy-wide costs, including large government expenditures on subsidising renewables (or reduced tax revenue due to tax exemptions) which are an important determinant for the technical or economic potential of a mitigation technology in a Member State.
2. How much do location-specific carbon payback times of climate mitigation technologies affect their climate benefits?
Using the concept of Carbon Payback Time (CPT), the effectiveness of scaling up a mitigation technology is determined by: which technology and accompanying GHG emissions it replaces, and the GHG emissions throughout its own lifecycle of production, construction, operation and dismantling. In the Netherlands, due to the large wind energy resources and relatively large share of fossil fuels in the energy mix, the CPT for wind energy is relatively short, while for solar PV it is considerably longer. In Austria, CPTs for renewable energy technologies are relatively long. Due to the already low carbon footprint in the country, it takes relatively long time for a renewable energy technology to compensate its lifecycle emissions.
3. What are viable approaches to opening up public discussions that would be needed for wider social adoption and acceptance of mitigation options?
The European Commission acknowledges the important role of stakeholders in INECP formulation, as actors in value chains and consumers of energy. The three case studies in this paper highlight a range of aspects related to social adoption and acceptance of technologies for mitigation in the Member States.
Technologies' social implications can be broad, ranging from impacts on employment to changes in the landscape nearby residential cores. With respect to the latter, the case studies show examples of how gaining public acceptance of scaled up technologies can be a challenge under INCEP development. The case studies also demonstrate that including stakeholders in planning and development stages of expanding a technology for mitigation in their country or region within the country has a positive impact on their acceptance of technology expansion. A feeling that a technology project or programme has been imposed on them could easily give rise to feelings of discomfort and protest. At the same time, engaging people in a project, including its design, contributes to enhanced social acceptance.
In this respect, among the first things to explore are how a technology deployment plan fits within or competes/conflicts with other activities in the area or region concerned and who will be impacted by that. This 'area-based' innovation, preferably carried out at municipal and provincial levels, would focus on addressing a combination of problems/issues at the same time to balance multiple individual preferences within an energy transition package. Such inclusive processes may also imply more flexibility in terms of zone planning and choosing locations for project activities.
Report on scaling up mitigation technologies
The report Scaling up Mitigation Technologies in Integrated National Energy and Climate Plans (pdf) was published by the CARISMA project in February 2018. It was authored by Keith Williges (University of Graz), Wytze van der Gaast (JIN Climate and Sustainability), and Andreas Tuerk (University of Graz and Joanneum Research), with contributions by Krisztina Szendrei, Alexandros Flamos, Sotiris Papadelis, and Sören Lindner.
---
This report is an output of the EU-funded CARISMA project. CARISMA intends, through effective stakeholder consultation and communication, to ensure a continuous coordination and assessment of climate change mitigation options and to benefit research and innovation efficiency, as well as international cooperation on research and innovation and technology transfer.
CARISMA project

CARISMA supports the development and diffusion of options, both technologies and practices, for reducing greenhouse gas emissions. Climate-friendly technologies and practices often already exist, yet for several reasons they do not enter the mainstream. CARISMA draws on existing and new insights for recommendations on research and innovation efforts for the development and diffusion of climate change mitigation options, including through international cooperation and better coordination of efforts as well as for policy and governance aspects.
Project details
Project title: "Coordination and Assessment of Research and Innovation in Support of climate Mitigation Actions" (CARISMA)
Funding scheme: European Union Horizon 2020 Programme (EU H2020, grant agreement no. 642242)
Duration: 3.5 years (1 February 2015 – 31 July 2018)
Project coordinator: Radboud University, Nijmegen, the Netherlands
Project website: www.carisma-project.eu