The International Panel on Climate Change (IPCC) has presented scenarios based on observation of impacts from climate change. TRANSrisk combines modelling tools with input from stakeholders to develop climate models by developing an quantified quantitative four stage analysis and gives conclusions from the analysis results for mitigation scenarios.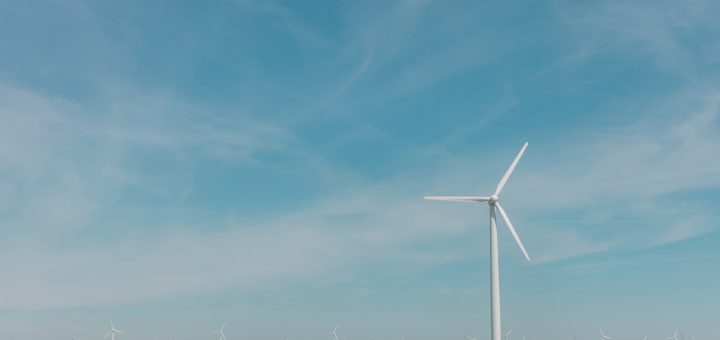 The International Panel on Climate Change (IPCC) have stated that the observed impacts of climate change are "widespread and consequential" (IPCC, 2014). Therefore, it is imperative to define feasible and cost effective low emission pathways to avoid the negative effects of our changing climate.
Underlying each decision on low emission pathways is a variety of environmental, social, political, economic and technological factors. The uncertain nature of these factors make it inherently difficult to define accurate low emission pathways. Therefore, in an attempt to alleviate these difficulties, scenarios are commonly used to facilitate short and long term decision making.
What are scenarios?
The IPCC defines a scenario as "a coherent, internally consistent and plausible description of a possible future state of the world. It is not a forecast; rather, each scenario is one alternative image of how the future can unfold" (IPCC, 2013a). Although scenarios are useful, they alone do not provide enough information about future pathways, as climate analysis often involves pure quantitative methods which require precise numerical data.
Therefore, pure quantitative tools, such as models, can be used to develop climate scenarios in combination with qualitative tools. As human behaviour is important for policy definition and implementation, qualitative information is very relevant for policy analysis.

Our unique approach
TRANSrisk aims to aid this process through a unique approach of combining modelling tools with input from stakeholders. We use stakeholder views as model inputs and then present back results to stakeholders to see how this affects their views.
The role of stakeholders
Stakeholders provide information to adjust the likely scenarios for policy analysis, to make them more realistic. As stated in our earlier deliverable 2.2,"the results arising from model simulations could be attractive from a theoretical standpoint (e.g. large-scale diffusion of wind turbines can contribute strongly to achieving the 1.5-degree Celsius target), but unfeasible from a more practical angle (e.g. there can be societal resistance against large-scale application of wind energy in the landscape)".
For the TRANSrisk Spain case study, we developed this analysis in four stages:
The first stage involved a stakeholder survey about their preferences for shaping climate mitigation in the 21st The objective of this survey was to discover how stakeholders perceive and asses the risks related to a changing climate, and their preferred low-emission pathways and technologies to mitigate these risks.
The stated preferences in the first survey were modelled using the Global Change Assessment Model (GCAM). GCAM is a model that represents the behaviour and interactions of the energy system, water, agriculture, land use, economy and climate. In this case, the model was used to simulate scenarios based on the stakeholder preferences stated in the first survey.
Once model results had been collected, a second round of surveys was conducted. Stakeholders taking part in this second survey, were provided with more detailed information on the implications of the pathways they had previously selected. Particular attention was placed on their positive and negative side effects.
The final stage to develop this analysis was evaluating the stakeholder preferences, in particular, whether those preferences changed with the new information provided.
First survey
Stakeholders were asked about their preferences for mitigation pathways in an initial online survey. Respondents included policy makers, private and public sector industries, scientists and researchers, international associations, NGOs and the members of the finance community. The survey consisted of 4 questions based around the target to limit global temperature increase, mitigation and adaptation, socio-economic factors to consider for mitigation and adaptation measures and technology options and preferences.
Responses were aggregated, to translate stakeholder choices into variables for the GCAM model. The scenarios were designed to cover two dimensions: climate policy and technologies.
From this initial survey, 45% of stakeholders thought that a maximum warming target for the end of the 21stcentury should 2˚C, whilst 44% thought it should be 1.5˚C. From these responses, both 2ºC and 1.5˚C temperature targets were implemented for the GCAM simulations.
With regards to technology options, stakeholders preferred biomass, intermittent renewables, Carbon Capture and Storage (CCS) and nuclear. These were selected for the scenario design.
Quantifying the trade-offs of mitigation portfolios informed by stakeholders
The model results explored trade-offs in the different mitigation portfolios as 'consequences' of stakeholder responses. The results of the simulations have been classified into three categories: temperature target, technology options and sectors for climate change mitigation.
Temperature target: Under a scenario of a 2˚C temperature stabilisation scenario, global emissions will be 65% higher than in a 1.5˚C scenario. Additionally, compared to a 2˚C target, global primary energy consumption is 3% lower than under a 1.5˚C target.
Technology options: In a 2˚C temperature scenario, the scenarios with highest mitigation costs (compared to a situation where all the technology options are available) are those with no CCS and limited biomass availability. The CO2 emissions reduction in 2100 for these scenarios is the lowest of all mitigation portfolios, which means that the costs per avoided ton of CO2 are very high, and thus requires additional efforts to meet the climate target.
Sectors for climate change mitigation: In terms of CO2 emissions by sector, without any additional climate policy, most emissions come from the electricity sector both in 2050 and in 2100. However, with climate policies simulations show the relevance of the transport and land use sectors at the end of the century.
Second survey
The second survey consisted of the same 4 technical questions as in the first survey, plus some extra questions to evaluate the effect of the information provided. The results of the second survey showed evidence of a change in stakeholder preferences. The stakeholders also directly confirmed that the stated model results have an influence on their opinions. One example is that many stakeholders changed their opinion with regards to the temperature target: in the second survey the proportion of stakeholders supporting a 1.5˚C target fell by 8%, whereas the proportion supporting the 2˚C target rose by 9%. This contributes to the current debate about the temperature target. However, the greatest evidence of the preference change concerns the technology portfolio, where support for fossil technologies fell whilst support for CCS combined with biomass increased.
Additionally, the second survey results also prove the necessity of a better communication between modellers and stakeholders, since many of the latter were not previously aware of the technical results presented in the simulations. This was particularly the case for stakeholders from civil society, NGOs, utilities, coal/gas/oil companies and financial institutions. If these sectors lack information on the mitigation technology portfolio, action against climate change will be much harder.
Conclusions
The second round of engagements showed that most stakeholders confirmed that the information provided in the second survey was useful and had influenced their responses. The iterative process with stakeholders also resulted in improved opinions towards the future development of bioenergy and CCS. However, the stakeholder sample was too small to drive general conclusions.
The technical results of the simulations show that it is possible to achieve the 2˚C temperature target even if some of the technologies are limited or not available, but technology restrictions can significantly raise mitigation costs. Therefore, the dilemma for policy makers lies between promoting investment in technology development in the short term or facing more costly mitigation options in the long run.
However, although a model can solve a scenario it does not necessarily mean that it could be easily transposed into the real world. Political and social concerns could complicate the implementation of theoretically feasible scenarios, underlining the relevance of stakeholder participation in the decision-making process.
Use in TRANSrisk and Beyond
Variations of the approach used here were applied across the TRANSrisk case studies, with differing models and levels of stakeholder engagement used. The results are shown here. The methodology has also been documented in scientific publications to allow its use in future, related work.
---
About this article
This article is based on the TRANSrisk's deliverable D4.3 'Implications of mitigation portfolios based on stakeholder preferences'. This chapter was authored by Cristina Pizarro-Irizar, Mikel González-Eguino, Iñaki Arto, Jon Sampedro and Dirk van de Ven of the Basque Centre for Climate Change (BC3). The D4.3 deliverable is available here.
This article was written by Ellie Leftley and Ed Dearnley at SPRU (Science Policy Research Unit) and Cristina Pizarro-Irizar (BC3) . For more information about TRANSrisk please visit our website.
Photo credits
Photo 1: Photo by Matthew T Rader licensed under Creative Commons CC0.
Photo 2: Image taken from the second TRANSrisk leaflet.
Photo 3: Photo by American Public Power Association licensed under Creative Commons CC0.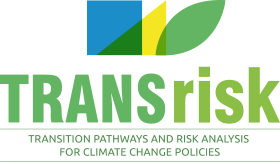 TRANSrisk is an EU funded research project aiming to innovatively transform the way in which climate change policy pathways are developed. The focus is to support EU and global climate change goals by providing analytical tools for risk and uncertainty aware policy making. TRANSrisk acknowledges the importance of modelling exercises, such as those carried out for the EU Roadmap 2050, but also recognises the considerable uncertainties inherent in modelling transition pathways and assessing the costs and benefits associated with mitigation scenarios. There is also a need to consider implementation risks, such as public acceptance of low emission technologies (or lack thereof) and co-effects of mitigation pathways. Unless properly included in policy design, these risks could halt introduction of technically and economically feasible mitigation options. TRANSrisk seeks to understand the costs, level of public acceptance, and the risks, uncertainties and co-effects associated with different mitigation pathways and low-carbon technologies. In order to help policymakers manage uncertainties TRANSrisk will gather data via 15 case studies from the EU and other regions, and employ a variety of different models to explore scenarios and pathways. TRANSrisk will also engage a wide range of stakeholders to help develop credible transition pathways, thus integrating quantitative and qualitative analysis in a unique and innovative way.
Project details
Project title: "Transitions Pathways and Risk Analysis for Climate Change Mitigation and Adaption Strategies" (TRANSrisk)
Funding scheme: European Union Horizon 2020 Programme (EU H2020, grant agreement no. 642260)
Duration: 3 years (1 September 2015 – 31 August 2018)
Project coordinator: Science Policy Research Unit, University of Sussex, United Kingdom
Project website: www.transrisk-project.eu