The Paris Agreement requires a global decrease in Green House Gas emissions by 2050 which requires input from cities. Research and Innovation (R&I) in European cities is described in this paper and explains the critical R&I actions in cities based on three pillars.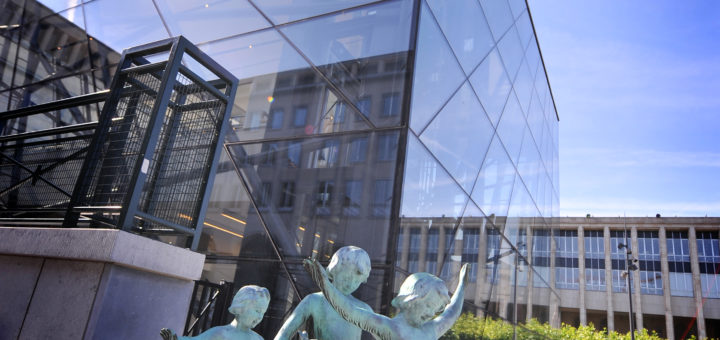 The Paris Agreement and SDG13 on Climate Action require a global drop in Green House Gases (GHG) emissions to stay within a "well below 2 degrees" climate change trajectory. Cities will play a key role in achieving this, being responsible for 60 to 80% of the global GHG emissions depending on the estimate. This paper describes how Research and Innovation (R&I) can play a key role in decarbonizing European cities, and the role that research and education institutions can play in that regard. The paper highlights critical R&I actions in cities based on three pillars: (1) innovative technology and integration, (2) governance innovation, and (3) social innovation. Further, the research needed to harmonize climate mitigation and adaptation in cities are investigated.
---
About this article
This post is based on the DEEDS deliverable D6.3. This article was authored by Francesco Fuso Nerini, KTH-dESA; Adriaan Slob, TNO; Rebecka Ericsdotter Engström, KTH-dESA; Evelina Trutnevyte, University of Geneva. The full article is available here.
This post was written by Anna Skowron, World Future Council . For more information about DEEDS please visit our website.
The Dialogue on European Decarbonisation Strategies (DEEDS) delivers state of the art knowledge on decarbonisation pathways and facilitates knowledge co-creation with policy, business representatives, scientists, NGO's and other stakeholders. The DEEDS project creates a network of leading scientists and a knowledge base of relevant research projects related to European decarbonisation pathways. The project organizes a dialogue for co-creation of knowledge and policies with representatives from science, policy, industry and civil society.
Project details
Project title: "Dialogue on European Decarbonisation Strategies" (DEEDS)
Funding scheme: European Union Horizon 2020 Programme (EU H2020)
Duration: 3 years (1 October 2017 – 30 September 2020)
Project coordinator: TNO, The Hague, the Netherlands
Project website: www.deeds.eu