Kenya has committed to reduce domestic GHG emissions by 30% by 2030 but also is attempting to grow its economy against a backdrop of international agreements to reduce greenhouse gas emissions. This will mean harnessing the country's significant renewable energy potential. The study covered three technologies: wind, solar, and the third, geothermal, is more specific to Kenya due to the Great Rift Valley. Overarching areas of interest and policy recommendations are given.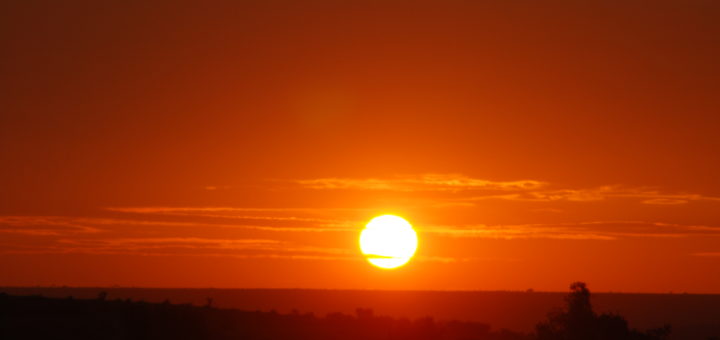 Kenya, in common with many developing countries, is attempting to grow its economy against a backdrop of international agreements to reduce greenhouse gas emissions. Under 2015's Paris Agreement the Kenyan Government committed to reduce domestic greenhouse gas (GHG) emissions by 30% by 2030. Achieving the twin policy aims of significant economic growth whilst cutting emissions will mean harnessing the country's significant renewable energy potential.
The ability of counties to deploy renewable energy depends on a wide range of factors, one of which is public acceptance. If the public strongly oppose a particular technology rolling it out at scale may be difficult. Conversely, if the public actively welcome a technology then the task of deploying it becomes much easier.
Previous work by TRANSrisk observed that community resistance presents significant obstacles to renewable energy projects in Kenya. This was especially prominent in places where participation in planning and local benefit sharing is limited, or is perceived to be so. In our latest work we examined this in more detail by exploring attitudes towards different renewable energy technologies in Kenya.
The study covered three technologies. The first two, wind and solar, are suitable for many areas of the world, however Kenya's climate provides a particularly significant solar resource. The third technology, geothermal, is more specific to Kenya. The country sits on the Great Rift Valley, where geothermal energy is more accessible (and therefore cheaper) than many other areas of the world.
Method
We used the Information-Choice Questionnaire (ICQ) method of surveying public opinion. This consists of providing respondents with different options suitable for solving a certain problem, along with information on the consequences associated with each option. Each of the three technology options was given a general introduction providing a short explanation of Kenya's potential, along with an example project that the participants may be familiar with.
The 100 interviewees were then given a list of statements that could apply to each option and asked to give them a rating of between 1 and 9. Here 1 meant that thought it was a very small issue, and 9 meant they thought it a very big issue. The issue could be positive or negative for the deployment of the technology, depending on the statement. Examples of the statements used include:
'Land used for wind energy can simultaneously serve agricultural purposes (livestock, crop cultivation).'
'To ensure quality and durability of solar PV systems, training on maintenance for users and technicians is needed.'
'Geothermal energy could provide for a large share of Kenya's total electricity supply.'
The results showed whether, firstly, views on a particular technology were generally positive or negative and, secondly, what specific areas of concern or support applied to each technology. Our analysis also provided information on overarching concerns and opportunities that applied to all technologies.
Evaluation of the Three Technologies
Overall, our work showed that public views of the three renewable options were generally good, with a clear appreciation for their potential. Beneath this there were a number of technology specific areas of support or concern which were found to play dominant roles in determining public opinion.
For wind energy public support tended to hinge on its price – with respect to its renewable competitors – and its land use implications. Kenyans felt it very relevant that wind farms may exclude certain types of land use, such as residential or commercial purposes, while permitting certain others like agricultural activity.
Support for solar energy focused on the suitability of Kenya's climate, with respondents acknowledging the country's considerable sunshine resource. The public also felt greenhouse gas emissions associated with this technology are low and the employment created by the installation and maintenance of solar PV's panels to be a significant benefit. Additionally, the possibility of hiring or leasing a PV system, as an alternative to fully purchasing it, was attractive to entrepreneurs.
Finally, for geothermal energy, three aspects were considered to be big advantages. The first was that geothermal energy could provide a large share of Kenya's total electricity supply, and the second was that Kenya provides a suitable environment for geothermal energy. Finally, respondents thought that in Kenya geothermal technology provides one of the cheapest energy options.
Overarching Areas of Interest
In addition to the technology specific points, we also identified two overarching areas of interest. Firstly, price was felt to be an area of concern. Availability of cheap fossil fuels may therefore supress public support for renewable technologies. Amongst the three technologies geothermal power was understood to be the most attractive renewable technology on cost grounds, but if the right locations are chosen wind energy could have the competitive edge.
Secondly, land-use requirements also had a key role in shaping people's opinions on renewable options. Solar PV appears to be the most favourably regarded, followed by geothermal energy. Wind power may also be looked on favourably if its land use can be synergized with other purposes such as agriculture.
Infrastructure and Energy
Deploying renewable energy technologies can involve construction of supporting infrastructure, which may have positive and negative impacts. Respondents looked favourably on solar energy in this regard as many small scale PV applications, notably those in individual homes, can be deployed without a supporting electricity grid. Conversely wind and geothermal energy can create public infrastructure co-benefits, for example new roads, telecommunications, etc., which were seen as significant benefits for the local community.
Policy recommendations
Rolling out renewable technologies is not just a case of overcoming the technical and financial barriers – social issues also need to be considered. Governments should explore the broad range of social issues that can arise can arise as part of the policy design process. Doing so can identify whether they are 'pushing at an open door' or if significant social resistance is likely to arise. Significant deployment issues can also be recognised before they occur.
This work may mean that particular technologies are prioritised over others for social acceptability reasons. Alternatively, mitigation measures and/ or public education programmes may be planned to overcome anticipated social resistance to a particular technology.
TRANSrisk's work in this area will now continue beyond Kenya with our other case study countries. This will help us to see which public acceptability issues are specific to Kenya, and those that are more generally applicable across the globe.
About this article
This article is based on the TRANSrisk deliverable D2.5 'An Elicitation of Public Acceptance of Renewable Energy in Kenya', which is available on request. The article was written by Ellie Leftley and Ed Dearnley at SPRU (Science Policy Research Unit) at the University of Sussex. For more information about TRANSrisk please visit our website.
Photo credits
Photo 1: Sunrise on Masai Mara National Reserve by Ale. Photography licensed under CC BY 2.0.
Photo 2: Darling Wind Farm by warrenski. Photography licensed under CC BY-SA 2.0.
Photo 3: USAID / Power Africa photo by Sameer Halai. Photography licensed under CC BY-NC 2.0.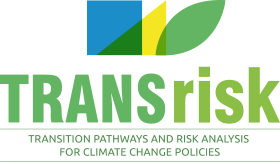 TRANSrisk is an EU funded research project aiming to innovatively transform the way in which climate change policy pathways are developed. The focus is to support EU and global climate change goals by providing analytical tools for risk and uncertainty aware policy making. TRANSrisk acknowledges the importance of modelling exercises, such as those carried out for the EU Roadmap 2050, but also recognises the considerable uncertainties inherent in modelling transition pathways and assessing the costs and benefits associated with mitigation scenarios. There is also a need to consider implementation risks, such as public acceptance of low emission technologies (or lack thereof) and co-effects of mitigation pathways. Unless properly included in policy design, these risks could halt introduction of technically and economically feasible mitigation options. TRANSrisk seeks to understand the costs, level of public acceptance, and the risks, uncertainties and co-effects associated with different mitigation pathways and low-carbon technologies. In order to help policymakers manage uncertainties TRANSrisk will gather data via 15 case studies from the EU and other regions, and employ a variety of different models to explore scenarios and pathways. TRANSrisk will also engage a wide range of stakeholders to help develop credible transition pathways, thus integrating quantitative and qualitative analysis in a unique and innovative way.
Project details
Project title: "Transitions Pathways and Risk Analysis for Climate Change Mitigation and Adaption Strategies" (TRANSrisk)
Funding scheme: European Union Horizon 2020 Programme (EU H2020, grant agreement no. 642260)
Duration: 3 years (1 September 2015 – 31 August 2018)
Project coordinator: Science Policy Research Unit, University of Sussex, United Kingdom
Project website: www.transrisk-project.eu