The Netherlands is lagging behind on the implementation of renewable energy technologies and therefore is likely to miss its 14% renewable energy target. To solve this issue, a rapid uptake of solar energy is mandatory, but which pathways are available to make this transition cost-effective?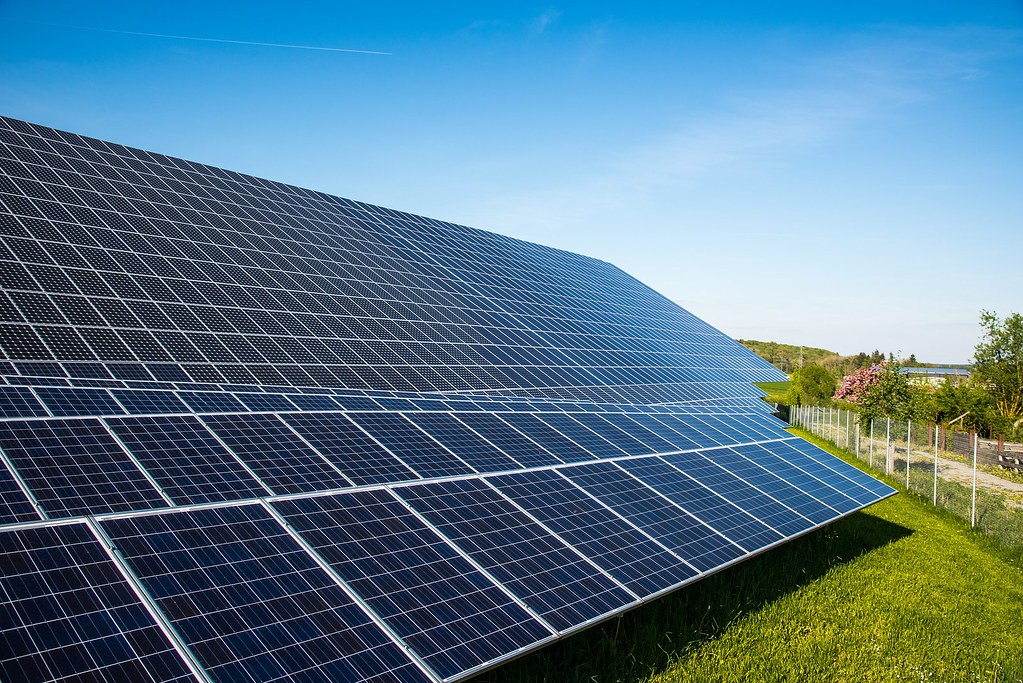 The Netherlands is lagging behind on the implementation of renewable energy technologies and therefore is likely to miss its 14% renewable energy target. Specifically for electricity, only about 12% of the gross production was generated from renewable sources, to which solar energy contributed only 1%-point. Therefore, increasing the generation of renewable electricity has become urgent. One option to accelerate the implementation of renewables in the Netherlands is to intensify the implementation of solar PV panels.
Renewable electricity objectives
The installed solar power capacity in the Netherlands is currently 1.5 GWp. The National Solar Power Action Plan for 2016, developed by DNV GL, sets a goal of 4 GWp in 2020. In addition, based on historical growth rates, expert assessments, and various benchmarks, two growth scenarios have been developed (for corresponding potential targets see the table). The first is a low-growth scenario based on the current roof potential of 70 GWp in the built environment (households and utility buildings). The second scenario is a more ambitious one, based on a 150 GWp potential that also includes the impact of technology development, and other potentials outside the built environment (i.e. large-scale projects).
Against this backdrop, the TRANSrisk project carries out a case study to explore two pathways for rapid solar PV expansion in the Dutch electricity sector:
Up-scaling of small-scale solar panel use in the built environment with a focus on households, small businesses, schools, etc.
Large-scale applications of solar panels on state owned or controlled land/infrastructure (e.g. solar parks). Currently, large-scale solar establishments are scarce in the Netherlands, but this is expected to change since the national feed-in subsidy scheme has been reorganised and support is more fairly distributed among the eligible categories.
Do tax exemptions lead to fiscal losses or gains?
In relation to small-scale solar panels on building rooftops, it has been frequently pointed out that due to net metering the Netherlands government misses potential tax revenues. This is because households and businesses with solar PV panels on their rooftops do not pay energy tax, VAT, and sustainable energy contribution over the self-generated and used electricity. This tax income loss is expected to grow as more and more PV panels are installed on rooftops.
Recently, the government announced its intention to evaluate the policy of net metering in 2016. However, what is often neglected in this discussion is that, next to missing out tax revenues, the fiscal support to solar PV may also have positive fiscal implications. Therefore, considering the current debate on continuation of the net metering support, it is interesting to look at the net financial effect (balance in public budget spending).
With respect to large-scale solar PV stimulation the story is different. Solar parks are generally not eligible for net metering. Fiscally, this implies that large-scale solar parks are stimulated through the Dutch feed-in programme, but since tax exemptions due to net metering do not apply for large-scale solar, tax revenues of the treasury are not negatively influenced. On top of that, the establishment of large solar parks on state owned/controlled land and infrastructure could lead to economies of scale: as the projects are larger they are likely to attract larger companies to be involved in the construction and maintenance of such parks. This in turn results in a different fiscal feedback in terms of revenue/corporate taxes and income taxes.
Aside from the fiscal implications for the Netherlands government, both solar PV pathways also differ on various other aspects. There are for example differences in the impacts on spatial planning, public acceptance, as well as electricity grid balancing and investments.
Scoring of pathways
Part of the case study analysis is to assess how both low-carbon transition pathways 'score' in terms of their contribution to meeting the Dutch renewable energy targets and realising other socio-economic benefits. Both pathways positively contribute to reaching the Dutch renewable energy target of 14% in 2020 (and beyond). However, large-scale solar PV projects appear to be in a better position to reach this target faster than small-scale decentralised solar PV initiatives, due to economies of scale in planning, financing, and construction. Considering overall cost efficiency of public spending and fiscal effects, it is still unclear which pathway is most cost-effective.
More details on the TRANSrisk case study are available in the JIQ Special: Solar PV in the Netherlands: for the people or by the people?
---
This article is an output of the TRANSrisk project.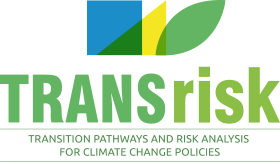 TRANSrisk is an EU funded research project aiming to innovatively transform the way in which climate change policy pathways are developed. The focus is to support EU and global climate change goals by providing analytical tools for risk and uncertainty aware policy making. TRANSrisk acknowledges the importance of modelling exercises, such as those carried out for the EU Roadmap 2050, but also recognises the considerable uncertainties inherent in modelling transition pathways and assessing the costs and benefits associated with mitigation scenarios. There is also a need to consider implementation risks, such as public acceptance of low emission technologies (or lack thereof) and co-effects of mitigation pathways. Unless properly included in policy design, these risks could halt introduction of technically and economically feasible mitigation options. TRANSrisk seeks to understand the costs, level of public acceptance, and the risks, uncertainties and co-effects associated with different mitigation pathways and low-carbon technologies. In order to help policymakers manage uncertainties TRANSrisk will gather data via 15 case studies from the EU and other regions, and employ a variety of different models to explore scenarios and pathways. TRANSrisk will also engage a wide range of stakeholders to help develop credible transition pathways, thus integrating quantitative and qualitative analysis in a unique and innovative way.
Project details
Project title: "Transitions Pathways and Risk Analysis for Climate Change Mitigation and Adaption Strategies" (TRANSrisk)
Funding scheme: European Union Horizon 2020 Programme (EU H2020, grant agreement no. 642260)
Duration: 3 years (1 September 2015 – 31 August 2018)
Project coordinator: Science Policy Research Unit, University of Sussex, United Kingdom
Project website: www.transrisk-project.eu