ROLES is identifying how European city-regions can accelerate decarbonisation through digitalisation of energy infrastructure. The UK case study focuses on solar neighbourhoods, researching how digitalisation, decentralisation and the rise of prosumers (producer-consumers) can assist the rollout of solar energy.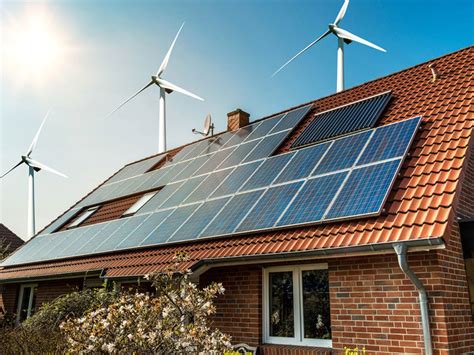 ROLES is identifying how European city-regions can accelerate decarbonisation through digitalisation of energy infrastructure. The UK case study focuses on solar neighbourhoods, researching how digitalisation, decentralisation and the rise of prosumers (producer-consumers) can assist the rollout of solar energy.
Over the summer of 2021, the UK team carried out community interviews. Focusing on four areas of Brighton & Hove with a high proportion of Council owned housing that received solar PV from the council, the team leafletted 100+ homes and secured 24 interviews.
Due to 'Right to Buy' legislation introduced in the 1980s, a significant proportion of publicly owned housing stock has now been sold to private owners, therefore, our interviews naturally included Council tenants, private rented sector tenants and owner occupiers. The team were able to visually verify the presence of solar PV panels on a property and target a household for interview.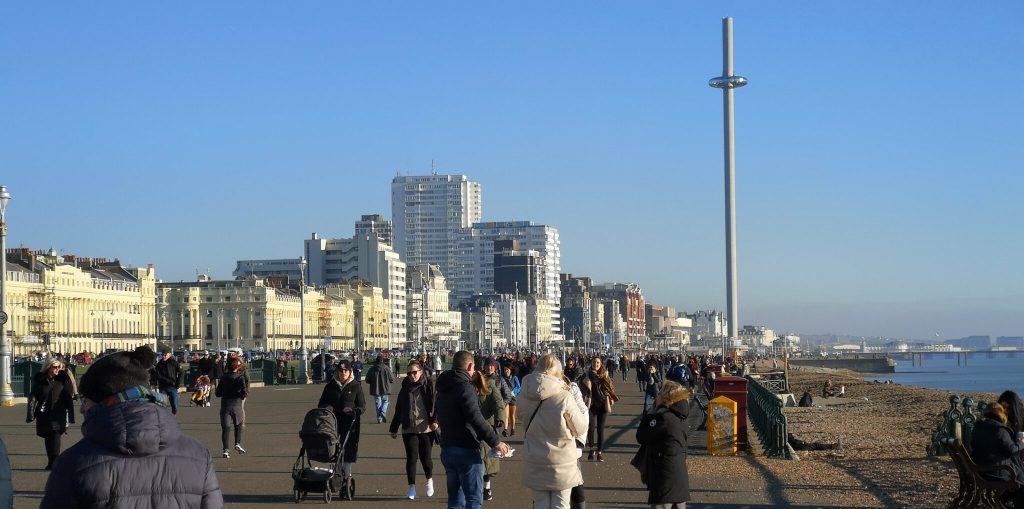 Key Themes
With the citizen interviews now complete, five key themes have emerged from preliminary data analysis.
Income and tenure divides. Income levels seem to determine, to varying degrees, levels of engagement and adoption of both solar PV and other digital technologies. For example, homeowners typically purchase and experiment with new technologies in significantly greater numbers than private renters and council tenants. This is likely supported by a higher level of disposable income.
There also significant differences within tenure categories. For example, amongst solar homeowners, there was a generational divide between those who are open and willing to experiment with digital technologies and those who are not. Younger participants seemed more willing to adopt smart meters and engage in digital management of their domestic energy systems.
In addition, housing tenure impacts upon engagement. For example, where rooftop PV is owned by the council or private companies, less experimentation or engagement with digital technologies seems to occur. Where solar PV is owned by the household, more experimentation typically occurs, and more engagement with digital technologies is likely.
Smart meters - technological scepticism. Views around smart meters showed a different pattern to solar. Council tenants and private renters seemed to have limited awareness of smart meters, reflecting either low awareness of these technologies and/ or a low level of deployment in rented housing. By contrast, homeowners seemed more aware of smart meters, yet lacked trust in the technologies. This was due to concerns around privacy, the misuse of energy consumption data and the potentially intrusive nature of smart meters. Few were willing to experiment with new technologies, while others were openly sceptical about the move towards a smart energy system in their home.
Interestingly, all of the homeowners interviewed were very keen on having solar installed, but many were either sceptical or disengaged with smart meter adoption and digital management. Some mentioned a lack of time, being too busy and not being familiar with the latest technology, while others were overtly (and decidedly) anti-smart meters.
Knowledge and awareness. Homeowners were clearly motivated by financial gain, with our data showing that this was often the main motivation amongst homeowners for adopting these technologies – particularly solar PV. However, some were also aware of the environmental aspects to solar PV.
In contrast, council tenants felt a lack of access to information and advice around their solar installations. Some participants noted that it is often the language used around energy systems that creates distance. They spoke about the need for the use of simpler, more inclusive and carefully constructed language, with words such as 'technology', 'renewable', and 'digital systems' seen as overly complex.
Technical issues. Multiple participants expressed concern around management and maintenance of their solar PV installation. Ownership was once again key here. Self-financed homeowners were well aware of the responsibility to maintain their system; several had encountered troublesome issues with their inverters. By contrast, council tenants could worry less, as any technical issues were down to the council to solve (long waiting periods and mismanagement notwithstanding). The data clearly shows that, while homeowners are the main beneficiaries of solar PV deployment, they also bare the burden of self-management, should any technical issues arise.
The left behind and non-adopters. Participants identified several groups they felt were unable to engage in solar and digital innovations. In many ways this connects strongly to the theme of income divides, however, many of the participants – council tenants, private renters and homeowners – felt strongly about widening access to low-carbon technologies. Several participants suggested council tenants should be prioritised for solar deployment, whilst others raised the problem of split-incentives for privately rented homes (where the landlord funds the solar installation, and the tenants accrue the benefits of solar generation).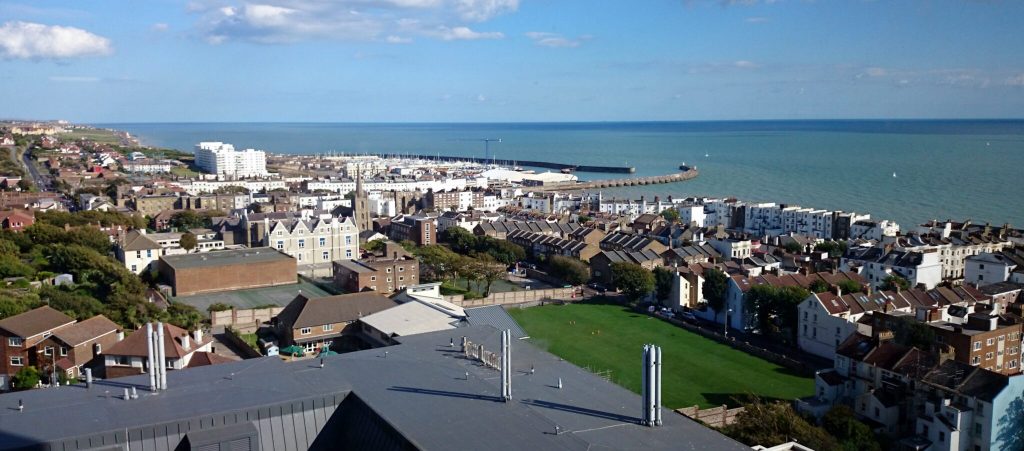 Policy Recommendations
From this preliminary work we have identified three initial policy recommendations.
Improved access to information and advice provision is fundamental to engagement. Councils can take a leading in role in providing advice and information on solar, smart meters and other digital technologies. This is particularly pertinent in light of Brighton & Hove City Council's carbon neutral by 2030 target. A simple scheme, such as a small amount of text or a separate leaflet with council tax bills (in post and online), could be trialled. Utilising pre-existing forms of regular communication with residents could reduce the financial and administrative burden of launching entirely new schemes.
Council-led solar needs to improve engagement with solar households. Despite clear benefits arising from council supported solar PV deployment, more needs to be done to increase awareness and education around the purpose of solar PV distribution. This connects strongly to the first policy recommendation. As can be seen from our data, this can sometimes have knock-on effects and positively impact wider distribution. Multiple participants reported increased local community interest in solar PV due to their own installation, in both council-led and private deployment.
Simplifying and changing language around solar and digital innovations can support inclusion. Many participants felt that solar and digital technologies were specialist fields couched in complex language. Tying solar and digital innovations to existing policy terms may be of benefit to more inclusive approaches. For example, this may mean moving away from language around 'carbon neutrality' and 'net zero' and towards statutory obligations of local government, such as the 'provision of public services' and a 'duty of care' towards citizens. If connected to trusted and long-standing statutory obligations - alongside well-being enhancements and expenditure savings - both solar and digital innovations may receive more public support from local residents.
This article was written by the UK ROLES team at the University of Sussex. A full research update from the project is available here.
ROLES is identifying how European city-regions can accelerate decarbonisation through digitalisation of energy infrastructure, focusing on pathways that also create societal benefits (such as reducing fuel and transport poverty). The project is working in the UK, Italy and Norway, with case studies in all three countries. ROLES will develop an analytic framework for creating pathways to digitalise energy systems, to achieve deep decarbonisation. It will prioritise co-creation of these pathways with relevant stakeholders. The analytical framework the project produces will be applicable to any mid-sized European city-region. Results will be shared with a wide range of stakeholders, from civic leaders to bodies representing marginalised groups.
Project details
Project title: "Responsive Organising for Low Emission Societies"
Funding scheme: JPI Climate SOLSTICE
Duration: 3 years (November 2020 – October 2023)
Project coordinator: University of Stavanger,Associate Professor Siddharth Sareen
Project website: https://roles.w.uib.no