Climate change governance requires the involvement from many actors and institutions on various levels, the European Union needs this to mitigate climate change. There are challenges to the EU's climate governance and leadership regarding policies, interests, and lack of appetite for further integration. The EU can address these challenges internally, by increasing its climate mitigation ambitions, and externally, by reclaiming the mantle of international climate leadership.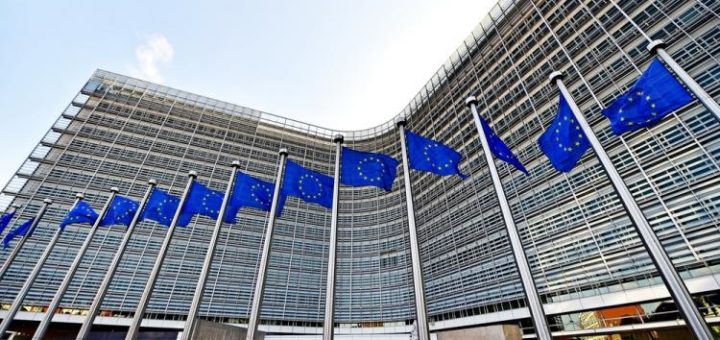 Climate change governance involves many actors and institutions on various levels. This is no different in the European Union. Several institutions shape and decide on policies which to a large extent have to reflect the consensus reached by 28 (and soon 27) Member States, representing a wide range of interests in terms of climate and energy policies. Notwithstanding these diverging interests, the EU has traditionally sought to exert leadership on climate change issues in international forums, and by some accounts, has done so quite successfully.
A new Discussion Paper ('EU climate leadership after Paris: rising to the challenge?') from the EU-funded CARISMA project, preparedby Stefan Böβner and Harro van Asselt of the Stockholm Environment Institute, investigates the prospects for EU climate leadership from a historical perspective, offering insights on the challenges ahead, and proposing several improvements to overcome internal challenges and strengthen external relationships in the wake of the Paris Agreement.
EU climate change governance
Notwithstanding the countervailing forces in EU policy making, the multitude of actors and the various levels involved, EU climate governance can be considered quite successful. The Union is likely to meet its self-imposed emission reduction targets by 2020, and the uptake of renewable energy sources in the energy mix progresses according to plan.
Externally, its long experience with consensus-seeking negotiations based on the rule of law has made the EU a staunch supporter of multilateral climate cooperation. Indeed, some scholars see the aforementioned complexity of EU policy making not as a hindrance, but rather as a potential asset for EU climate leadership at the international stage.
The EU and climate change leadership
In the recent past, EU climate leadership has come under fire. At the UNFCCC Conference of the Parties in Copenhagen in 2009, the EU was effectively side-lined and despite the EU's success in Paris in 2015, its structural leadership has been dented by the United Kingdom's decision to leave the bloc. The EU's directional leadership has been called into question by the likely insufficiency of its 2030 climate and energy targets to limit global warming to well below 2°C and controversies such as the Volkswagen 'Dieselgate' cast doubt over the EU's ability to take on vested interests of the fossil-fuel based economy given its lacklustre regulatory response.
Notwithstanding the various crises plaguing the EU, its leadership on climate change is needed more than ever, at a time in which populist resistance to science runs high and the world's second largest emitter, the United States, seems to have, at the federal level, turned its back on climate change action.
Challenges to EU climate governance and leadership
If the EU wants to continue as a climate leader, it is essential for the bloc to get its own house in order first. Only when leading by example and showing that economic growth and (deep) emission reductions are not mutually exclusive might other nations follow.
There are several key challenges, including misalignment of policies, divergences between Member States' policies and interests, external crises, populist surges and a general low appetite for closer integration. However, the EU can still take steps to address these challenges internally, by increasing its climate mitigation ambitions, and externally, by reclaiming the mantle of international climate leadership. Recent literature points to several options for how this could be achieved.
Conclusions
Recent developments should facilitate multilateral, multi-stakeholder action to tackle global warming and multilateral, inclusive action is usually what the EU does best. While the recently published White Paper on Europe's future remains silent on this topic, it is perhaps time for a sixth scenario: The EU as international champion of a low-carbon, sustainable economy.
The CARISMA Discussion Paper 'EU climate leadership after Paris: rising to the challenge?'(17 pages) goes in depth on the challenges faced by the EU when it comes to climate governance and leadership, and includes a box on the effects of Brexit.
---
The discussion paper on EU climate leadership after Paris is a publication by the EU-funded CARISMA project on innovation for climate change mitigation.
CARISMA project

CARISMA supports the development and diffusion of options, both technologies and practices, for reducing greenhouse gas emissions. Climate-friendly technologies and practices often already exist, yet for several reasons they do not enter the mainstream. CARISMA draws on existing and new insights for recommendations on research and innovation efforts for the development and diffusion of climate change mitigation options, including through international cooperation and better coordination of efforts as well as for policy and governance aspects.
Project details
Project title: "Coordination and Assessment of Research and Innovation in Support of climate Mitigation Actions" (CARISMA)
Funding scheme: European Union Horizon 2020 Programme (EU H2020, grant agreement no. 642242)
Duration: 3.5 years (1 February 2015 – 31 July 2018)
Project coordinator: Radboud University, Nijmegen, the Netherlands
Project website: www.carisma-project.eu