From COP26 in Glasgow, the adoption of comprehensive accounting rules for the international transfer of carbon market units is the most important achievement however it is not in international climate negotiations. 'Clean Development Mechanism' or 'CDM' allows emission reduction projects to earn certified emission credits, but there are questions if the Article 6 rules are good enough to provide the necessary framework.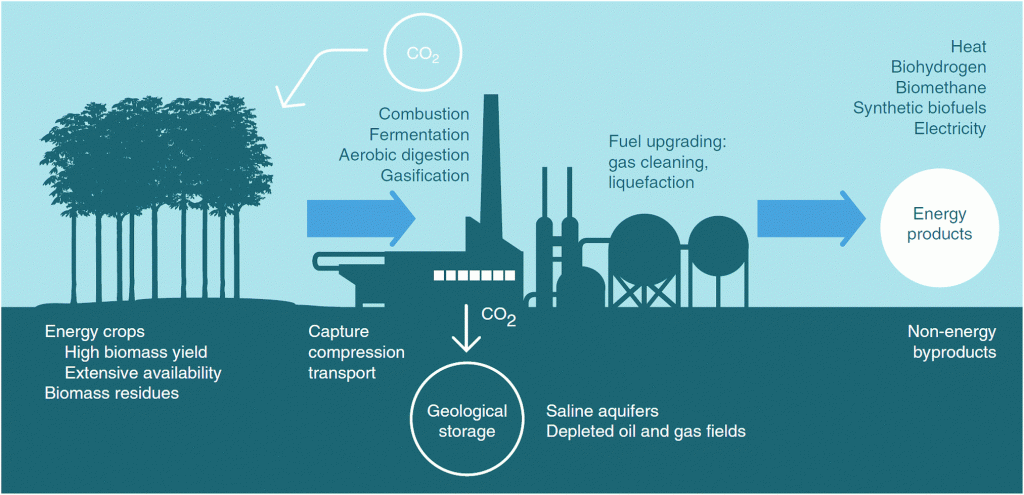 After six years of negotiations, rules for international carbon markets were adopted in Glasgow. These new rules include important safeguards but also create some loopholes that could undermine climate mitigation efforts. How countries will use carbon markets, will be critical for integrity.
The Paris Agreement sets ambitious goals for international carbon markets: they should help raise ambition, avoid double counting, ensure environmental integrity and promote sustainable development. Do the adopted rules deliver these objectives?
Comprehensive accounting with one big loophole
The most important achievement from Glasgow is the adoption of comprehensive accounting rules for the international transfer of carbon market units. Carbon market accounting is similar to bank transfers. Under the accounting framework adopted under Article 6.2 of the Paris Agreement, two countries engaging in the transfer of carbon market units must make opposite entries, referred to as "corresponding adjustments", to their reported emissions: the country selling carbon market units makes an addition to its emission level, and the country acquiring such units makes a subtraction. Both countries then compare the adjusted balance with their target level to assess whether they have achieved their target. This approach ensures that only the buyer country can use transferred emission reductions, and thus avoids "double counting".
Sounds simple and intuitive? Yes, but it is not in international climate negotiations. A key challenge is the large diversity of the climate targets that countries pledged in their nationally determine contributions (NDCs) under the Paris Agreement. Some countries have targets for a single year only, others have only targets expressed in metrics such as kilowatt hours of renewable electricity generation. Many NDCs are simply not compatible with emissions trading.
How was this dilemma solved? First, it was decided that accounting must always be conducted in greenhouse gas emission metrics. This requires countries to express their NDCs in tons of CO2 equivalent. And second, seller countries must account for all carbon market units they transfer, without any exemptions. For a long time, Brazil had requested for exemptions which would have led to double counting, meaning that both the seller and buyer could use the same emission reduction to achieve their NDCs. Unfortunately, the adopted accounting framework also includes one major loophole: the rules to address that many countries have a climate target for a single year only. The rules allow for one approach, referred to as "averaging", whose application can effectively lead to increased emissions.
A new UN carbon crediting mechanism
Under Article 6.4, comprehensive rules for a new carbon crediting mechanism under the supervision of a UN body were established. An advancement compared to the Kyoto Protocol's Clean Development Mechanism is that this new mechanism does not purely aim to offset emissions in one place by emissions in another place. Rather, the achieved emission reductions should be shared between the seller country, the buyer country, and a small proportion of 2% that accrues to the atmosphere, referred to as overall mitigation in global emissions (OMGE). In addition, 5% of the carbon credits must be transferred to the Adaptation Fund.
Implications for the voluntary carbon market
The decisions taken in Glasgow have also important implications for the voluntary carbon market. Most importantly, the Article 6.2 rules do not only enable countries to trade among themselves, but also allow them to authorize carbon credits for the voluntary carbon market. For any authorized carbon credits, the host country must apply corresponding adjustments. This means that the authorizing country no longer counts the emission reductions to achieve its own NDC and allows others to claim the emission reductions. The decision thus enables the voluntary carbon market to generate and use carbon units that are backed by corresponding adjustments. This ensures that the purchase of carbon credits reduces emissions beyond what countries pledged in their NDCs.
Transition of the CDM into the Paris Agreement could add billions of tons to the atmosphere – but will it?
For many years, some countries, in particular Brazil and India, have requested that CDM projects can transition to the new mechanism established by Article 6.4 and that these projects can continue to issue carbon credits after 2020 when second commitment period of the Kyoto Protocol ended. They also argued that Certified Emission Reductions (CERs) issued under the CDM until 2020 could be used thereafter to achieve NDCs. Both forms of transition have now been approved as the part of the package – in return for a comprehensive accounting system.
The potential impact is huge: Using data from a detailed model developed by NewClimate Institute and Oeko-Institut, about 300 million CERs could be used to achieve NDCs. This would directly undermine ambition because these emission reductions were achieved in the past, regardless of the decision to allow their use under the Paris Agreement. The potential impact of transitioning CDM projects to the Paris Agreement is even larger: if all eligible CDM projects were to transition to the new mechanism and could issue carbon credits using existing CDM methodologies, they could generate up to 2.8 billion carbon credits in the period 2021 to 2030. In practice the potential could be significantly lower because countries need to authorize the transition and because not all projects may qualify for transition. Nevertheless, such as a transition could undermine ambition because many of these old projects will continue abatement anyways. Giving away these emission reductions can undermine the ability of the host countries to achieve their NDCs.
Are Article 6 rules good enough?
The rules are very important but alone not good enough. They deliver the necessary framework for avoiding double counting and require comprehensive reporting of how countries engage in carbon markets, subject to international review. Importantly, they also require countries to clarify and quantify their NDCs and set incentives for expanding the scope of NDCs over time.
The challenge with carbon markets is that you need to get all rules right. As with a bathtub, one large hole can be sufficient to drain the whole thing. The rules adopted in Glasgow include many robust elements, but also some major loopholes, some of which could potentially be large. The rules are therefore not good enough to ensure environmental integrity if used alone. Any country or organization engaging in Article 6 will need to do more to deliver integrity and robust accounting. How Article 6 will be used will matter a lot.
This article was written by Lambert Schneider, Research Coordinator for International Climate Policy at Oeko-Institut.
A longer version of this article was first published in a blog post by Oeko-Institut.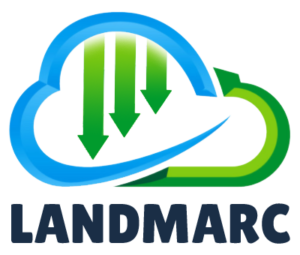 LANDMARC project
Negative emission solutions are expected to play a pivotal role in future climate actions and net zero emissions policy scenarios. To date most climate actions have focussed on phasing out fossil fuels and reducing greenhouse gas emissions in, for example, industry, electricity, and transport. While zero emission trajectories in these sectors will remain a priority for decades to come, it is expected that residual GHG emissions will remain. To be able to fulfil the Paris Agreement and meet the world's climate goals research, policy and markets are increasingly looking at negative emission solutions.
 This is why the nineteen LANDMARC consortium partners work together in order to: • Estimate the climate impact of land-based negative emission solutions, in agriculture, forestry, and other land-use sectors • Assess the potential for regional and global upscaling of negative emission solutions • Map their potential environmental, economic, and social co-benefits and trade-offs LANDMARC is an interdisciplinary consortium with expertise from ecology, engineering, climate sciences, global carbon cycle, soil sciences, satellite earth observation sciences, agronomy, economics, social sciences, and business. There is a balanced representation of partners from academia, SMEs, and NGOs from the EU, Africa, Asia and the Americas, which ensures a wide coverage of LMTs operating in different contexts (e.g. climates, land-use practices, socio-economic etc.) and spatial scales.
Project details
Project title: "LAND-use based MitigAtion for Resilient Climate pathways"
Funding scheme: European Union Horizon 2020 Programme (EU H2020, Grant agreement ID: 869367)
Duration: 4 years (1 July 2020 – 30 June 2024)
Project coordinator: Technische Universiteit Delft, Dr. Jenny Lieu
Project website: www.landmarc2020.eu