This briefing explores the questions raised during the first ESM2025 policy forum and details the contribution of ESM2025 to various policy-relevant topics.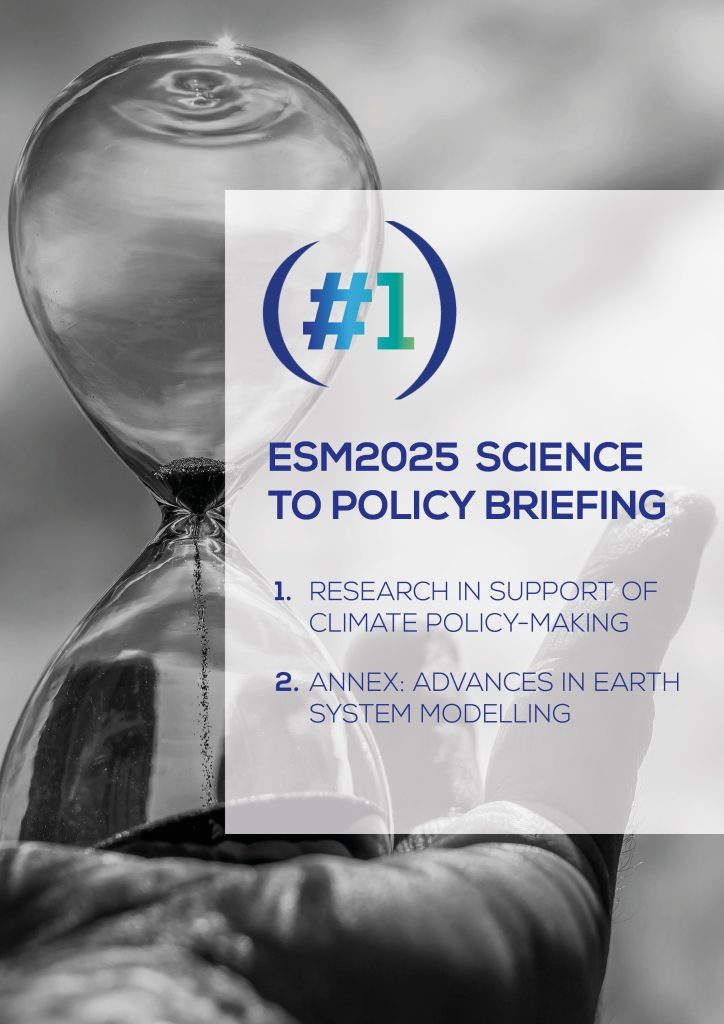 This policy briefing is based on the discussions carried out during the ESM2025 first stakeholder forum (October 2021) on current research priorities for climate policy. It explores the issues raised during that forum, detailing ESM2025's ongoing contribution to each of the following policy-relevant topics:
The impact of climate change at both global and regional scales;
Long-term mitigation pathways and the need for negative emission technologies and nature-based mitigation solutions;
The role of ESM2025 in international research initiatives such as the next phase of the Coupled Model Intercomparison Project (CMIP7).
This briefing is the first of a series of policy briefings that will address the questions raised during our exchanges with the stakeholder community.
We are an ambitious European project on Earth System Modelling that aims to develop the next generation of Earth System Models (ESMs). By developing a novel generation of ESMs, we take a step forward in providing relevant climate simulations for the design of comprehensive climate change mitigation and adaptation strategies, in line with the Paris Agreement. This next generation of ESMs will include an improved representation of the full Earth-system response to anthropogenic emissions, with a particular focus on human land-use change.
Project details
Project title: "Earth System Models for the Future" (ESM2025)
Funding scheme: Horizon 2020 (Grant agreement no. 101003536)
Duration: 4 years (1 June 2021 – 31 May 2025)
Project coordinator: Météo France-CNRM, France
Project website: www.esm2025.eu